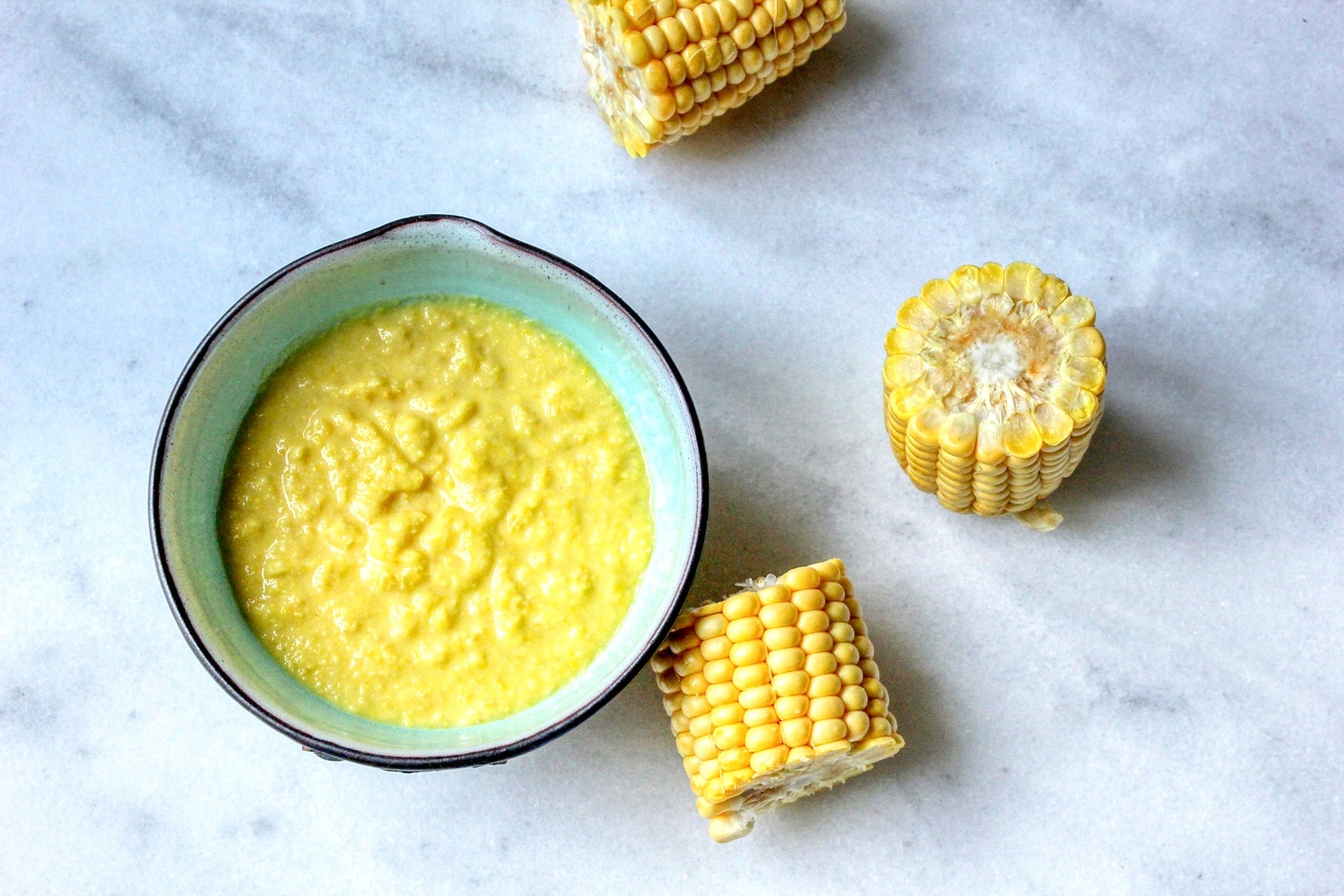 Sweet corn puree
The sweet corn puree is a great alternative to mashed potatoes for the littlest eaters. Your baby will love its sweet flavor and creamy texture.
Ingredients for 1 portion
Preparation
Bring a large pot of water to the boil. Submerge the cob of corn and cook for about 5 minutes until bright and yellow. If you use individual kernels, they will need only 2 to 3 minutes.

With a large knife, cut the corn off the cob. Blend the corn until smooth.