Gift the greatest gift: a happy healthy eater
The Chipea food journey makes starting solids easy! We guide new parents with weekly recipes and expert guidance:

• Focused on variety and flavour learning
• Guidance in developing healthy eating habits
• Available for babies who are now between 4 and 12 months old

With this gift card, you gift one year Chipea for free. Parents are free to choose to continue their subscription after the first year.
HOW IT WORKS?
Get instant access to a personal dashboard
The lucky one's receiving this gift card, will be able to make an account and immediately access their personal dashboard.
They get weekly updates of new recipes, tips and challenges that evolve together with their baby.
All recipes, tips and challenges in one personal space
Unlimited access to all recipes
Unlimited use of our ingredient search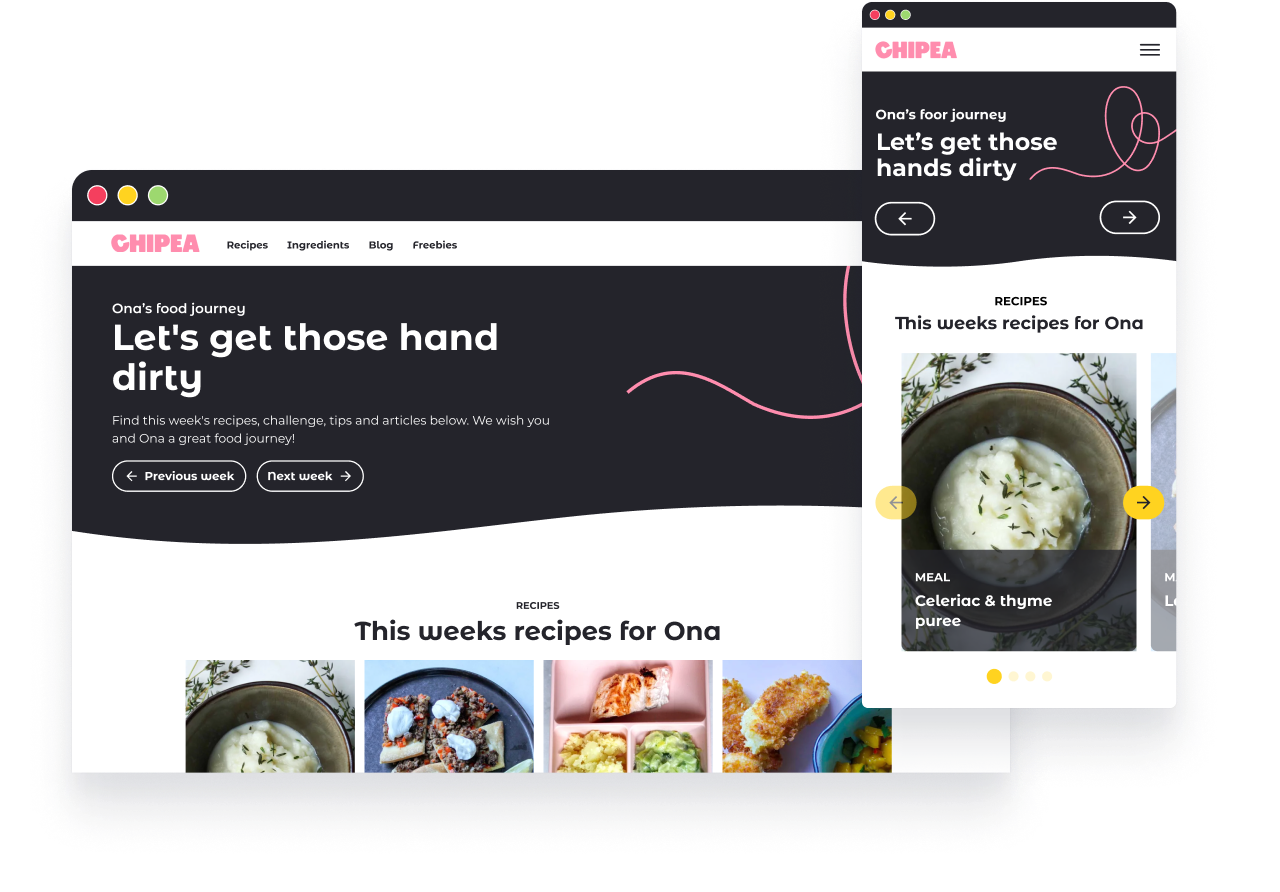 A word from the founder
Thanks for gifting Chipea
Hi there, I'm Janna, a Belgium-based mother and feeding specialist and the founder of Chipea.

My mission was to offer a relaxed, no-fuss programme full of expert tips and tricks, quick and easy recipes, and fun food challenges. By sharing these insights with other parents, I want to inspire them and allow them to find the feeding approach that works best for them and their child.

Thank you for helping me make that mission succeed!