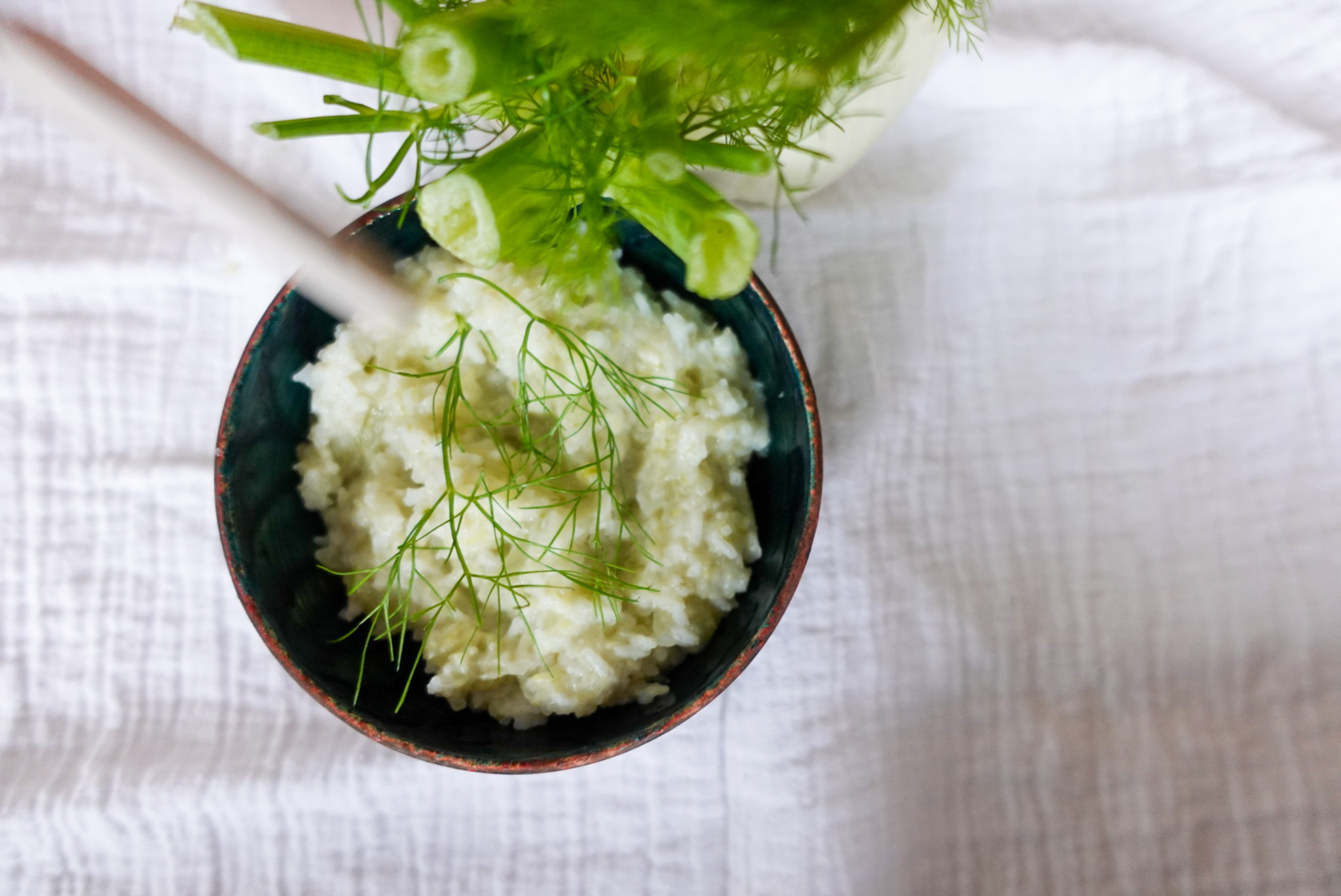 Fennel & cream cheese porridge
This creamy rice porridge is a treat for your little one. The sweetness of the fennel works great with the creaminess of the cheese.
Ingredients for 1 portion
Preparation
Fennel

Remove the outer layer and the hard core of the fennel and cut it into medium sized pieces. Steam or cook the fennel in boiling water and save some of the water.

Rice

Cook the rice as indicated on the box.

Cream cheese

Once cooked, blend the rice with the fennel until smooth. Stir through the cream cheese and a tablespoon of olive oil.