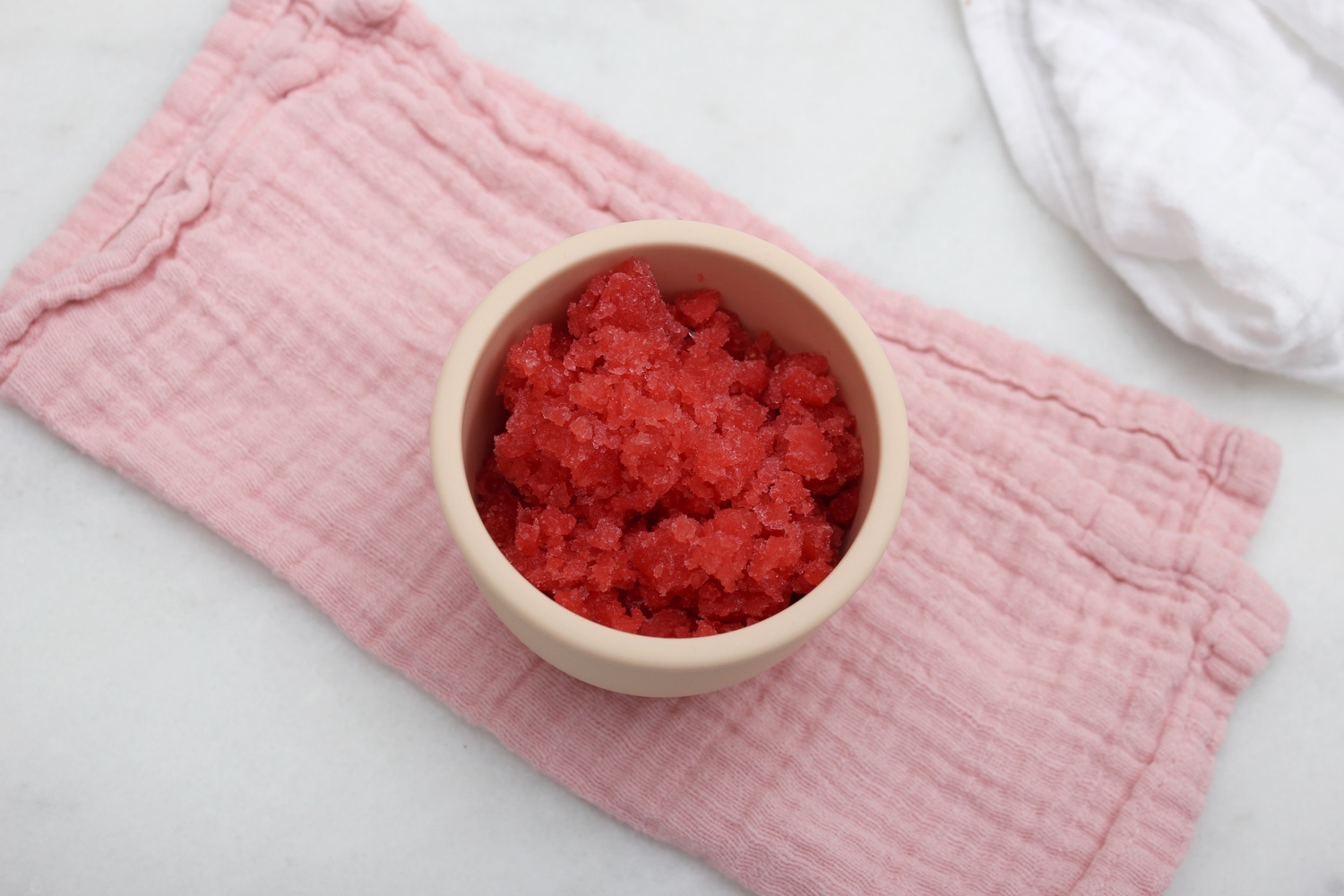 Watermelon & strawberry granita
Granita is so easy to make and so refreshing in summer. We use watermelon and strawberry, since watermelon is full of water, which is perfect for making granita.
Ingredients for 1 portion
Preparation
Remove the crowns of the strawberries.

Remove the seeds from the watermelon and cut off the white and green outer layer.

Blend the watermelon with the strawberries until smooth.

Now poor the puree into a shallow tray and place it flat in the freezer. Every 20 minutes or so, go through it with a fork to prevent it from becoming a block of ice. This will gradually turn it into a fine and flaky granita. After about 2 hours it should be ready to eat.
Also joining the table?
Enjoy the granita just like that or use it to make a frozen summer drink. Frozen watermelon margarita is just delicious!